This is all about the fun. Perhaps some of you out there in Civil 3D Land could use a fun summer book to read? I may have just the solution to the "I have nothing to read" Summertime Blues.
Need another Star Trek or Star Wars retread? Nah.
How about the one about the nasty, invinceable space alien bug that eats you staring that snarky female copilot with an attitude?
Ok. I liked that one too. Someone already did that.
I thought it would be interesting to ask the another question - What happens after NASA Artemis?
Do we build campgrounds on the Moon?
"If we go chasing comets, you know we're going to fall. Go ask Alice..."
How about a Near Future Tale - A mystery, thriller set in a new factory town out beyond Near Earth Space?
Weight of Space Hits the Street
Today is the official publication ship date for the techno thriller Weight of Space.
The printed trade paperback copies of the Weight of Space are available to print and ship on Aug 15, 2023.
Looks like the eBook version will be available on or about Aug 18, 2023. Hoorah.
If you buy and read the book, please post a review on Amazon or wherever you buy it.
Tell someone else.
Hint.
On most sites that sell books the novel is easier to find if you search by the author's pen name - Fat Fish Farmer.
We do make it easier than that...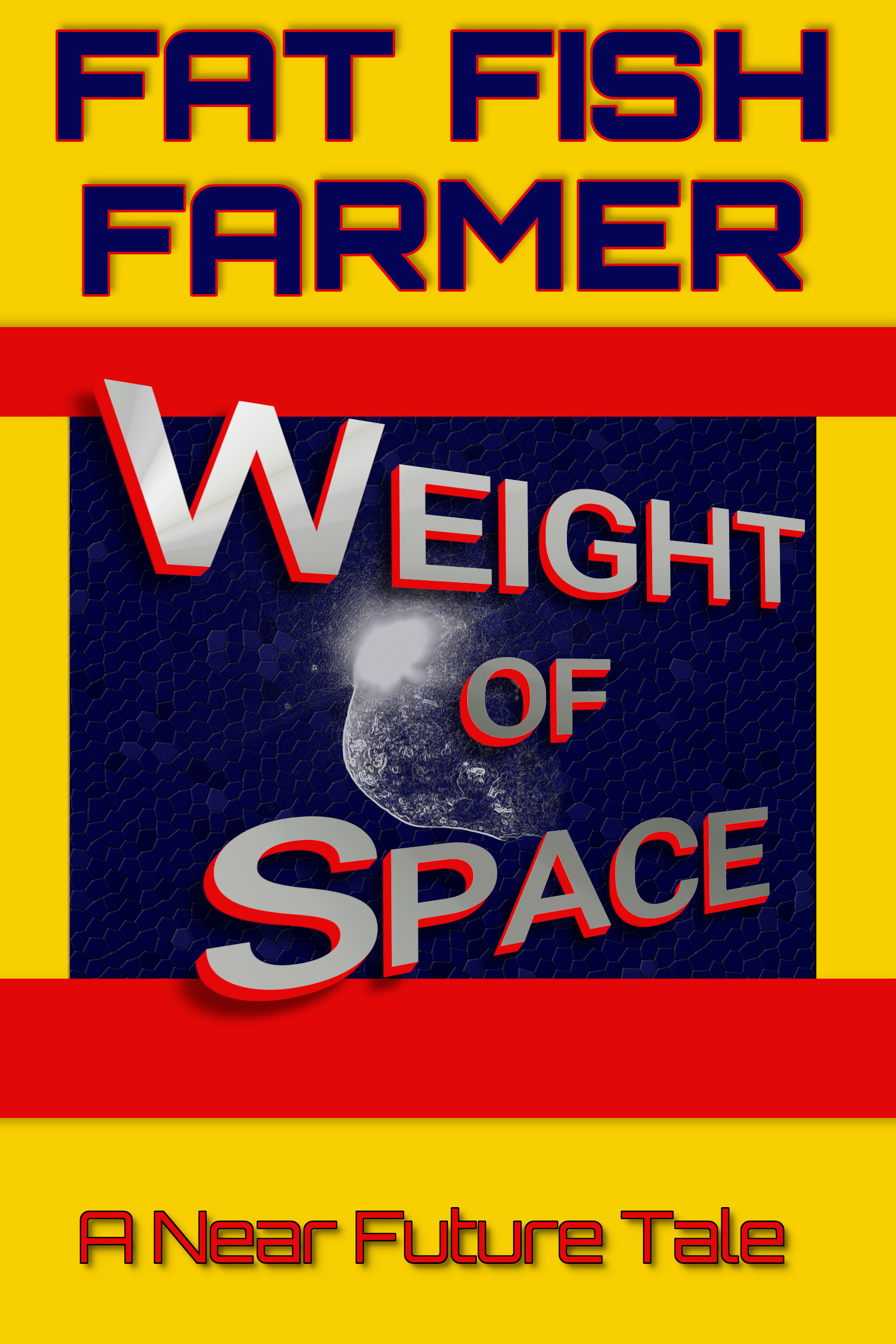 Trade Paperback ISBN: 979-8-9885760-2-0
Trade paperback editions of the sci-fy novel are available from booksellers on the Ingram Distribution network and from Amazon.
eBook ISBN: 979-8-9885760-0-6
eBook editions of the sci-fy novel are available from Amazon.
Visit the Fat Fish Tales blog to discover more.
Weight of Space